Hey there my lovelies,
Welcome back to my Blog! Sorry to have been a must MIA and been posting scattered posts – it's was a matter of prioritization and my Blog here had to take a bit of back seat!
I decided to delve into a top I enjoy writing about and it's about trending piece that I feel are causing a bit of a stir and for today I decide to tackle the elephant in the room and address THE LEGGINGS!
It doesn't take a practiced eye to realize that the leggings have become a wardrobe staple. I am not getting into the deeper semantics over whether leggings should be a wardrobe staple today but hey, facts are facts – and love it or hate it everyone succumbed to wearing them!
While some leggings devotees stick with their tried-and-true basic black spandex, this fall season might be as good a time to get creative with textures, tones, and weightier fabrics.Whether you just need something quick and easy to throw on before your morning coffee's kicked in, or if you're looking for something a little more #fashun for a night out!
And here's my ultimate fave!!!
Stirrup Leggings
This elementary school staple just made it's 2019 comeback. I am so to pair this foot-hugging detail with block heels and mules for the 2019 edition 🙂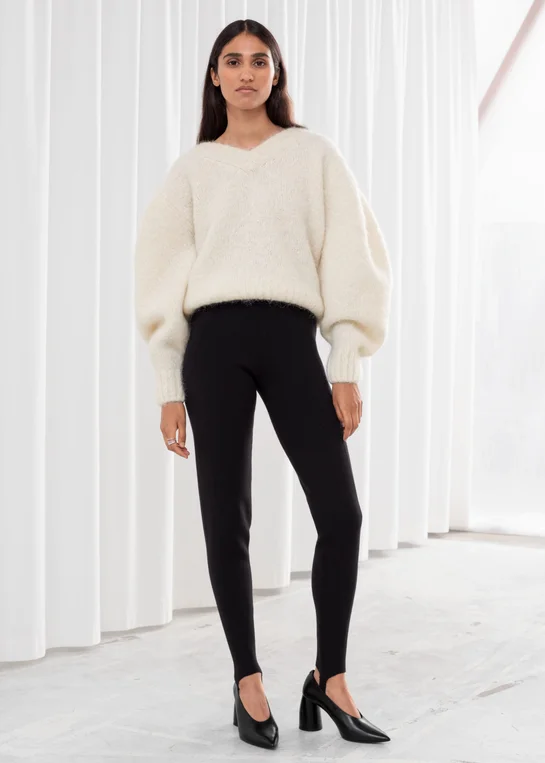 The Earth-Tone Legging
I am loyal to black leggings but it's healthy to try new things. This fall, I think I will delve into earth-toned neutral non-black shades that might just be the next best thing and also considering deep greens, browns, and slates that give a bit of breather from the traditional noir offerings.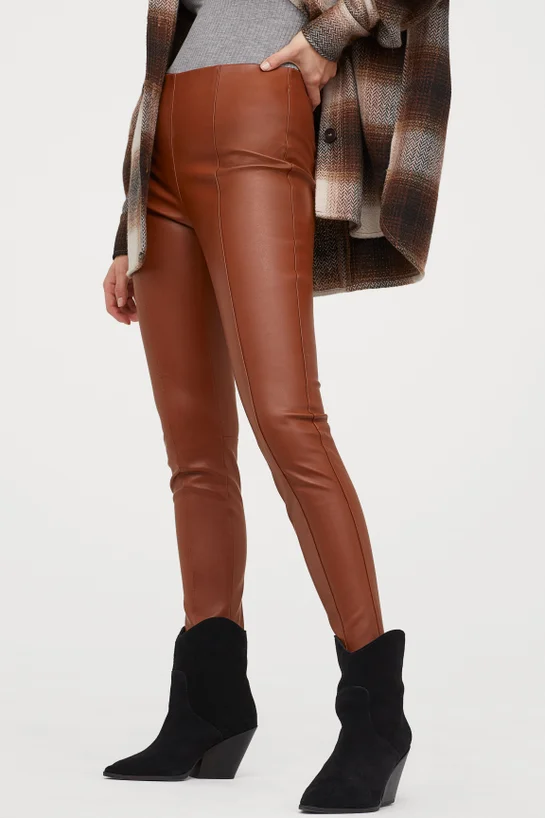 Split-Seam Leggings
I have been seeing this around and I am kinda liking it but not really sure and it this unexpectedly cool split-front hem detail. It give me the "these might be pants " like some sophisticated, on-trend tailoring rather than leggings. What are your thoughts?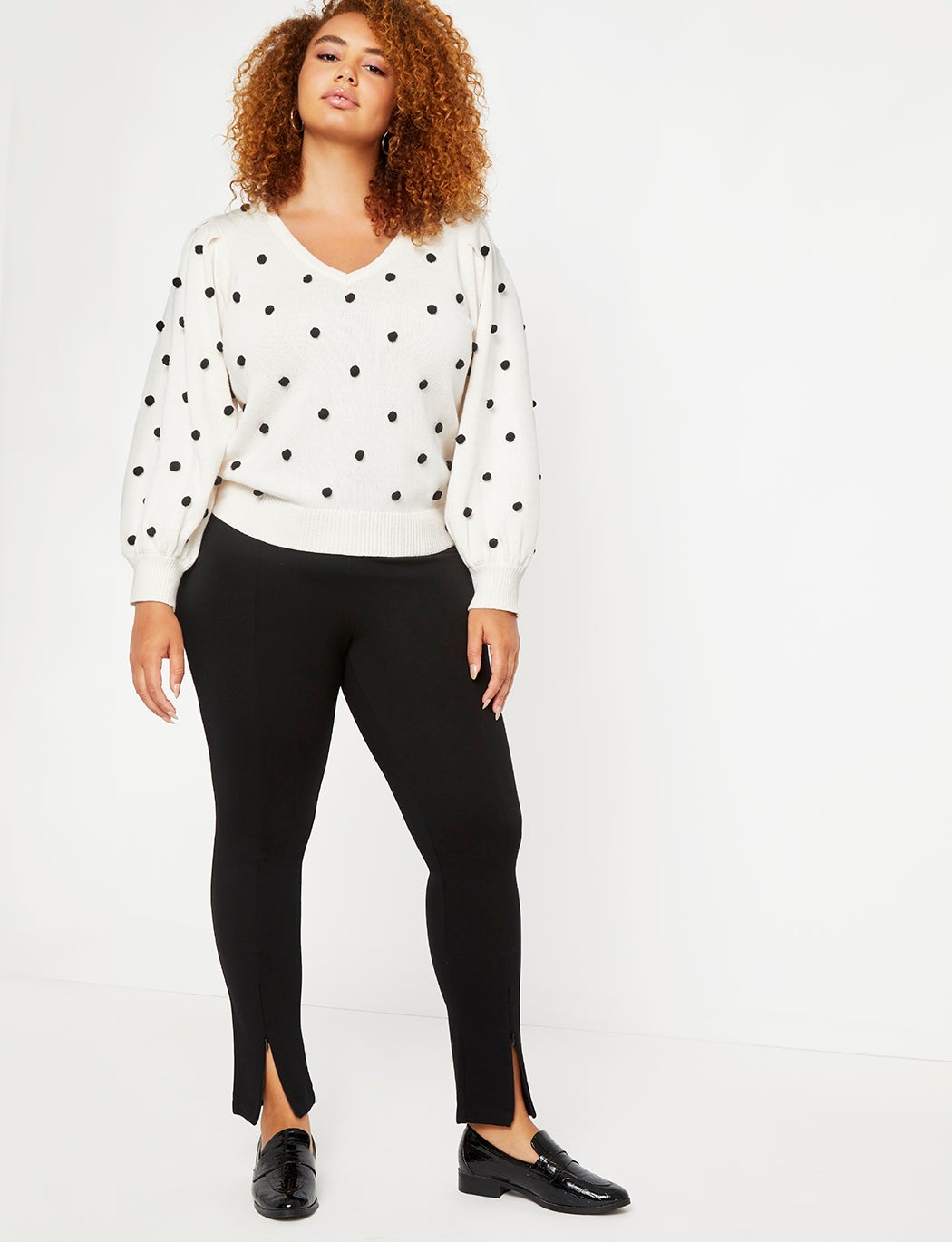 Suede Leggings
Watch out, leather! Your velvety cousin is coming for you. Slightly softer than its slick sibling, suede is just as luxe a look for fall. And of course the faux route, gets you plenty of edgy options too!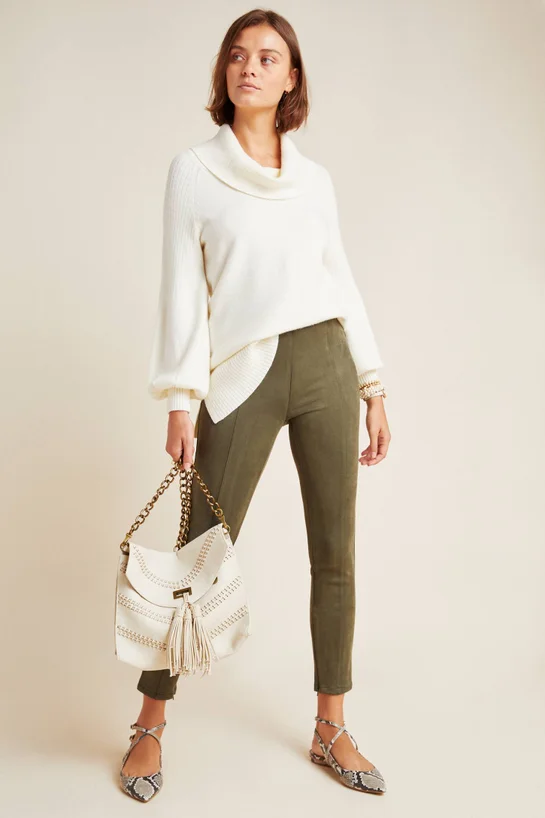 Leather Leggings
Whether you're looking to splurge on the real deal or are in the market for a lookalike PVC pair, the suggestion of leather is a powerful one for fall.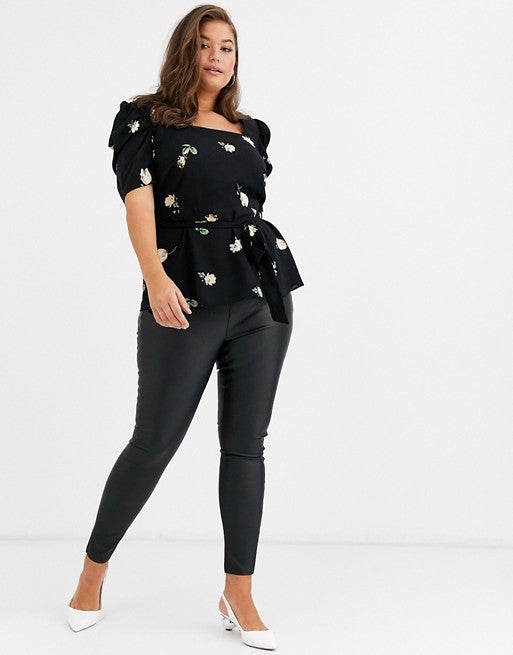 I am really curious to hear your thoughts on this trend? so let me know what you think? I personally think that if you dress appropriately when wearing leggings it can turn out to be a great outfit!
Until next time,